DASH Gauges Instrument Cluster Cloning Service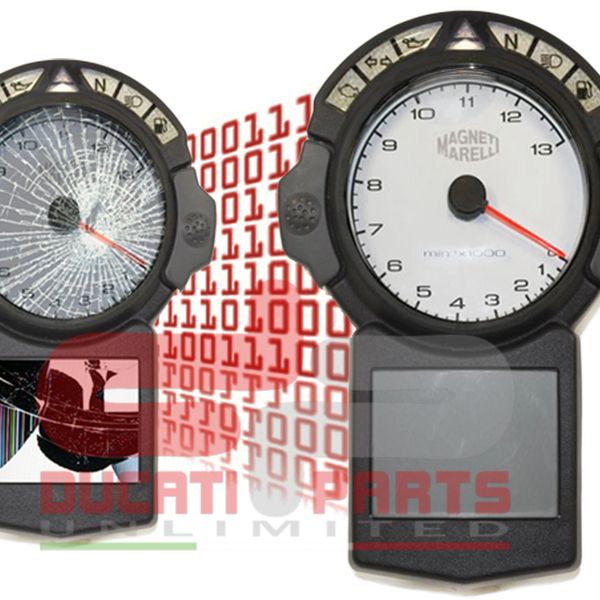 DASH Gauges Instrument Cluster Cloning Service
ORDERING INFORMATION
Please select your Ducati model to get your exact pricing. Failure to select one from each section will delay your order/service.

Please make sure you understand that this service is for CLONING the information from your broken dash into a donor or used dash. ALL information will be transferred over (ie. millage, key codes, PINs, ect). Your original dash may be damaged or even destroyed but as long as the section of the circuit board inside where this information is stored is legible and readable we can recover it and transfer it to the donor dash. We wont know for sure if the information from your dash is recoverable until we receive and have it tested on the bench. Please note that YOU MUST PROVIDE THE DONOR DASH, PRICE DOES NOT INCLUDE THE DONOR DASH.
If you don't find a specific service option listed or described in this section or if you have any questions please contact us outlining your situation and we'll gladly send you all your available options along with a quote.

Reviews