KTM OEM Gen1 868MHz Hands Free Fob Proximity "Race-On" Key 60711067010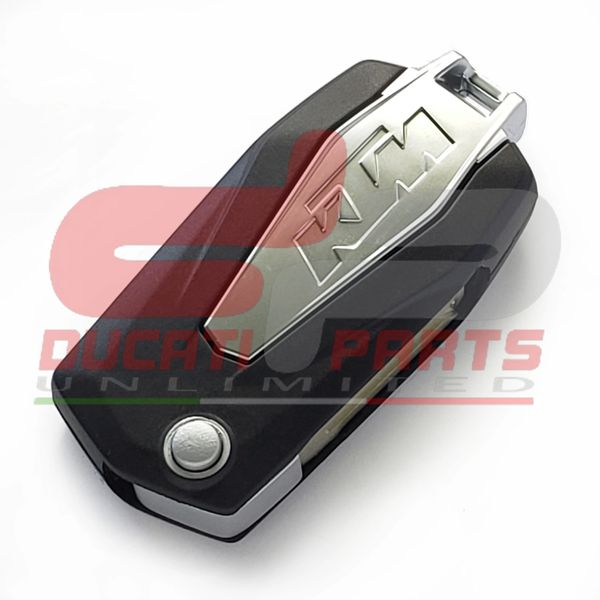 KTM OEM Gen1 868MHz Hands Free Fob Proximity "Race-On" Key 60711067010
DESCRIPTION:
These are NEW, recent production dates (No more than 6mo old) OEM 1st Generation (868MHz) Hands-Free Proximity "Race-On" key fob for the all KTM models using the 1st Generation 868MHz Hands Free System. These come from KTM WITHOUT a key blade, we offer key blades to go with them or you can use your original blade from your broken or dead remote/fob. These remotes must be programmed at the dealership or at any shop that has the proper equipment to do so. The shop must have either a dealership tool or a TEXA Dealer Level tool.

OEM Part No. 60711067010
FOR THE FOLLOWING KTM MODELS:
Super Adventurer

Super Duke


BUYING MORE THAN ONE KEY?
Select shipping option only for the first key, add additional keys separately to your cart and select FREE shipping for those additional keys.


BUYING WITHOUT CUTTING SERVICE:
If you purchase the key WITHOUT cutting, then we reserve the right to refuse a return on your purchase due to improper cutting by an inexperienced locksmith that will yield an improperly cut key that will not work on your bike. So make sure your locksmith can properly and accurately cut this key for you. If we need to fix it for you ( IF it can be fixed ) we will charge for the cutting service.
REFUNDS :
These are NEW OEM Proximity Hands Free Fobs and they carry the same return policy as KTM, NONE These are considered electronic parts and once you attempt to program into your bike it will become coded to your bike or corrupted if done improperly, meaning no one else can use it. So, there will be NO REFUNDS or EXCHANGES on this part. This is KTM's policy NOT ours.



.
Reviews