Ducati 749-999 Ignition Keys Code Card Lock Set Part# 598.20.101A or 59820101A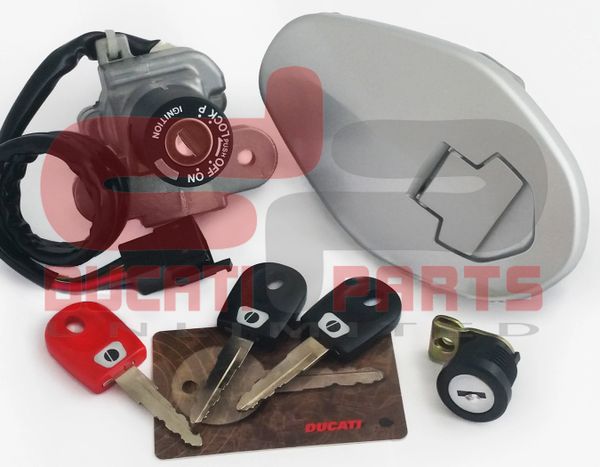 Ducati 749-999 Ignition Keys Code Card Lock Set Part# 598.20.101A or 59820101A
Ducati Ignition Switch, Keys, Code Card Set Part# 
59820101A
This Ducati OEM LOCKS KIT is a genuine Ducati OEM part directly from the factory warehouse in Italy.
Buy it here for MUCH less
For ALL the following models
749/999 ( ALL Sub models )
Please double check compatibility with your local dealer or on the Ducati Performance Accessory Catalog. Please make sure you know what you are buying. This lock key set can ONLY be used in conjunction with new and virgin dash and ecu or with your original red key. There will be NO returns on improperly ordered parts. Its your responsibility to confirm that this part number is compatible with your model year Ducati. If you have any doubts please ask before you buy.



Reviews