KTM Key Blank with Transponder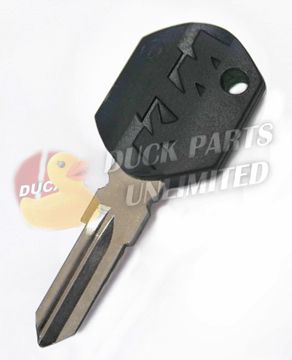 KTM Key Blank with Transponder
PAY
SHIPPING ONLY FOR THE FIRST KEY. IF BUYING MORE THAN ONE, ADD THEM SEPARATELY TO YOUR CART AND SELECT FREE SHIPPING FOR THOSE ADDITIONAL KEYS.


For the following KTM models:
1190 Adventure  
RC8 / RC8R

NOTE: Due to their cryptic nature, these keys MUST "Programed" and NOT "CLONED"

These are aftermarket keys and come as pictured with the correct transponder chip. Please make sure you understand that these keys are BLANKS with BLANK CHIPS and you will need to take them to a locksmith with transponder key "PROGRAMING" ( NOT CLONING ) capabilities to have them cut and electronically "PROGRAM" the codes onto the blank chip from your original key before it will work on your bike. For more information and difference between the cloning and programing process please see the "DUC-101" section or just CLICK HERE.
Reviews