NEW Ducati 848 1098 1198 Dash Part# 406.1.060.3A or 406.1.073.3B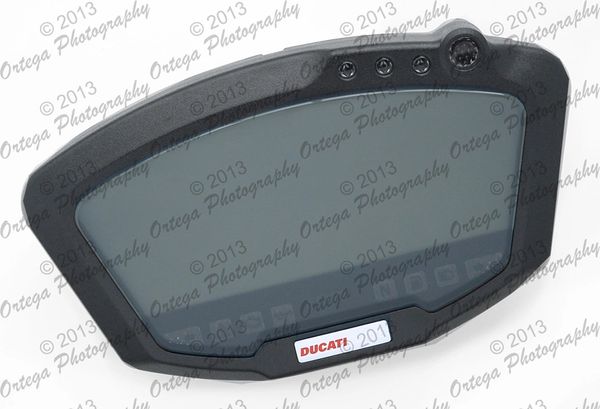 NEW Ducati 848 1098 1198 Dash Part# 406.1.060.3A or 406.1.073.3B
This is a NEW and VIRGIN dash for any model 848 1098 or 1198 Superbike. Please be aware that you will need to have BOTH black keys and matching code card in order for you to properly install, program and activate the immobilizer in this dash. If you
DO NOT
have both keys and code card please see the keys and code card options in the Specialty Services section of the site. Or simply contact us to explore any other options that you may not be aware off.
We also offer "Dash Cloning"
(Please see the Specialty Services section or contact us for more information)
this is when we transfer all your old or damaged dashes information like IMMO codes, PIN, millage, ect over to this new unit so all you'll need to do once you receive it is install it and go.
Reviews