Panigale 899 1199 Ignition + Complete Lock/Key/Card set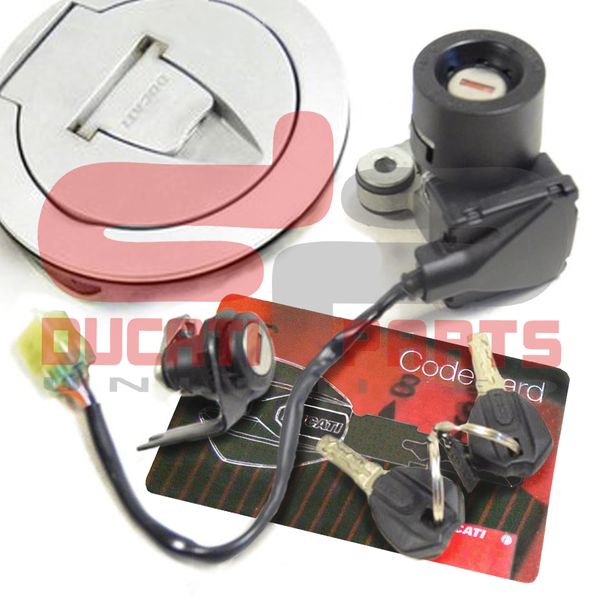 Panigale 899 1199 Ignition + Complete Lock/Key/Card set
Complete replacement Ignition with attached Immobilizer module, 2 OEM keys, seat lock, fuel cap and code card.
ALL brand NEW OEM parts with FULL Factory warranty.

NOTE:
The user PIN will come as ( 0123 ) as default from Ducati, the Code Card will show default PIN. If you want you personalized PIN to be printed on the Code Card PLEASE send us a note with your order and we will print your PIN on the Code Card before we ship. Please allow an extra 48hrs for this custom service.
CORE EXCHANGE PROGRAM:
We can offer a core refund of $60.00 if you send us your old usable ignition. Get another $40.00 refund if you send your seat lock gas cap IN GOOD USABLE CONDITION.

Reviews