Panigale V2 Ignition Switch + Complete Lock Key Code Card set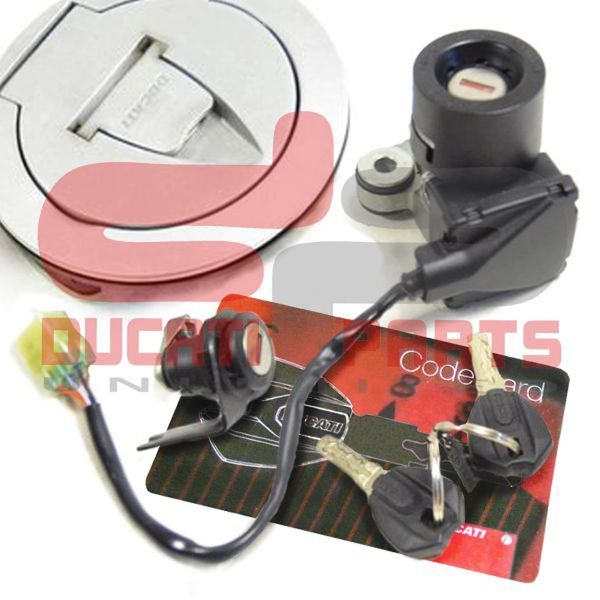 Panigale V2 Ignition Switch + Complete Lock Key Code Card set
Complete replacement Ignition switch with attached Immobilizer module, 2 OEM keys, seat lock, fuel gas cap and code card.
ALL brand NEW OEM parts with FULL Factory warranty for ALL Panigale V2 models and V2 models ONLY.

NOTE:
The user PIN is NOT set as default from Ducati. If you want you personalized PIN to be printed on the Code Card PLEASE send us a note with your order and we will print your PIN on the Code Card before we ship, otherwise the PIN section of your code card will be left BLANK. Please allow an extra 48hrs for this custom service.
CORE EXCHANGE PROGRAM:
We can offer a core refund of $60.00 if you send us your old usable ignition. Get another $40.00 refund if you send your seat lock gas cap IN GOOD USABLE CONDITION.

Reviews