Ducati Scrambler 800 1100 Key CUTTING and CLONING Service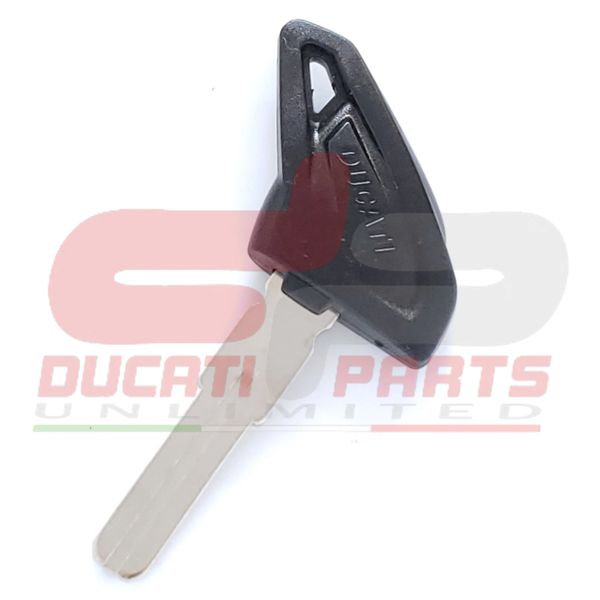 Ducati Scrambler 800 1100 Key CUTTING and CLONING Service
STOP . . .  PLEASE READ BEFORE YOU BUY
DESCRIPTION:
This is key cutting and cloning service for ALL Ducati Scrambler models. You will need to send us your working key/s and we will cut and clone it. We will clone your key into one of our AFTERMARKET "OEM Looking" keys that will come as pictured above. You will receive your original key/s PLUS a clone ready to start your bike. For more information on the cloning and programming process please see the 
"Manuals and How-To's"
 section or just 
CLICK HERE.
FOR THE FOLLOWING DUCATI MODELS:
You MUST complete and include the SRF form with your key for proper key and job identification. The SRF form can be found on our Forms Page or CLICK HERE to go directly there.
BUYING MORE THAN ONE KEY?
Select your shipping option only for the first key. Then add additional keys separately to your cart and select FREE shipping for those additional keys.
SHIPPING SERVICE and INSURANCE:
PLEASE use a safe, secure, tracked shipping method to send us your key, specially if you're sending your only working key. Same applies for the return shipping service. We suggest AT MINIMUM to use USPS Priority. But encourage Insurance and Express service to be extra safe. Remember you are possibly sending your only key, if its lost then you'll be spending a lot of money to get your bike running again. Shipping services are your choice to make and insurance is ALWAYS OPTIONAL but HIGHLY RECOMMENDED. PLEASE understand that shipping insurance ONLY covers the actual key replacement cost and NOT the service performed. You can ONLY insure a physical item and not a service. Courier rules, NOT ours. 


REFUNDS and RETURNS:
There will be NO RETURNS or REFUNDS on this key and service. We will ONLY offer to redo the work for free in the rare event that the key does not work as intended. 
.
Reviews