Termignoni FULL Exhaust Monster M1100 S Part# 96454009B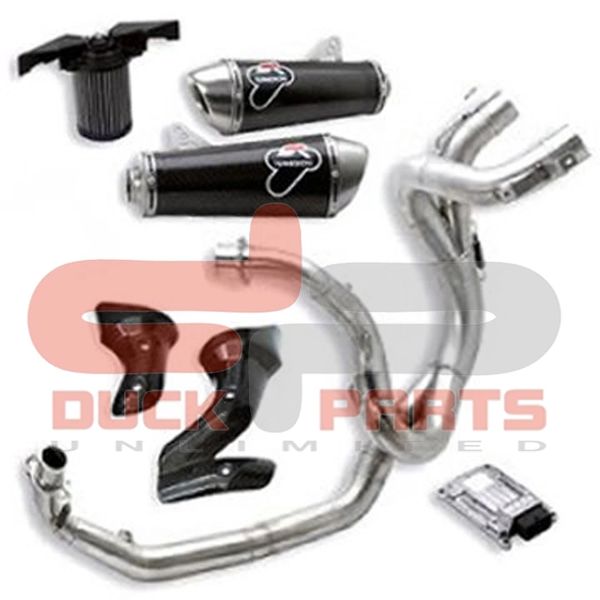 Termignoni FULL Exhaust Monster M1100 S Part# 96454009B
Ducati Termignoni Exhaust Monster M1100 S Part# 96454009B

Complete 2-into 2 Racing Exhaust Kit. System features oversized stainless steel exhaust pipes which use the same routing as the standard system for maximum efficiency. Dual carbon fibre silencers are fitted with removable db killers. Kit also includes a dedicated ECU and a replacement high-efficiency air filter.

Please double check compatibility with your local dealer or on the Ducati Performance Accessory Catalog. NO returns on improperly ordered parts. Its your responsibility to confirm that this part number is compatible with your model year Ducati.

Reviews