Termignoni FULL Exhaust Monster 1200 Part# 96480301A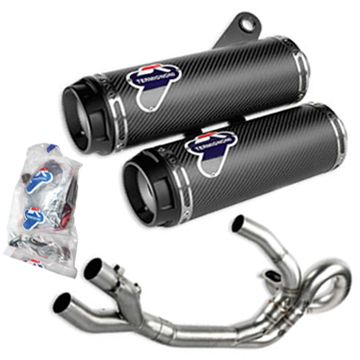 Termignoni FULL Exhaust Monster 1200 Part# 96480301A
Ducati Termignoni Exhaust Monsters 1200 and 1200s
Ducati Part# 96480301A
Complete exhaust system with carbon silencers.
Lighter and more efficient than the standard exhaust, it comes with a dedicated engine mapping to give you up to 5% more performance.
Power, lightweight and Ducati sound - the essence of pure riding pleasure.
Please double check compatibility with your local dealer or on the Ducati Performance Accessory Catalog. NO returns on improperly ordered parts. Its your responsibility to confirm that this part number is compatible with your model year Ducati.
Retail price $2909.00
Buy it here for less
Reviews