Termignoni FULL Exhaust Multistrada 1200 Part# 96459510B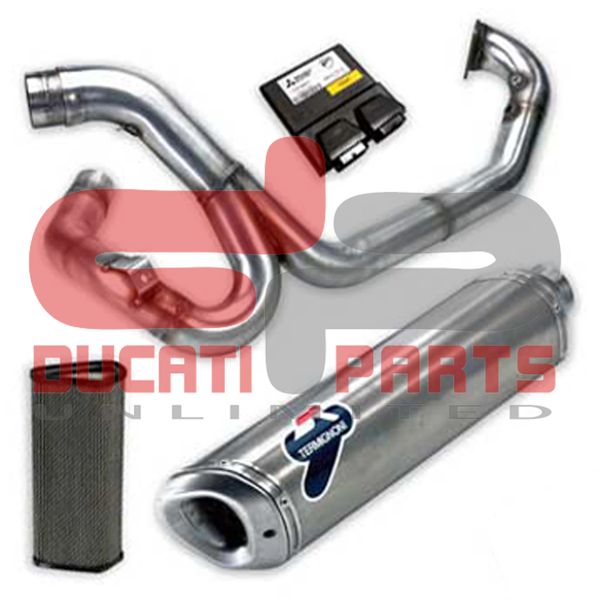 Termignoni FULL Exhaust Multistrada 1200 Part# 96459510B
Ducati Multistrada FULL Termignoni Exhaust
Ducati Part# 96459510B
Complete 2-into-1 racing exhaust system with oversized steel manifolds, all titanium silencer with removable dB killer and complete with carbon fiber heat guards. This exhaust system provides significantly increased maximum torque and power output (+5%) supported by a racing ECU (supplied) that ensures the correct air/fuel ratio and timing advance at all times on your Ducati Multistrada 1200. It comes with a high-efficiency air filter for increased air intake to the fuel-injection system. Please email us for availability or to reserve one for your Multistrada.
2010-2012 Multistrada 1200 ALL models

Please double check compatibility with your local dealer or on the Ducati Performance Accessory Catalog. NO returns on improperly ordered parts. Its your responsibility to confirm that this part number is compatible with your model year Ducati.
Retail price $2589.00
Buy it here for less
Reviews