Termignoni Slip-On TITANIUM Exhaust Monster M796 ABS Part# 964501011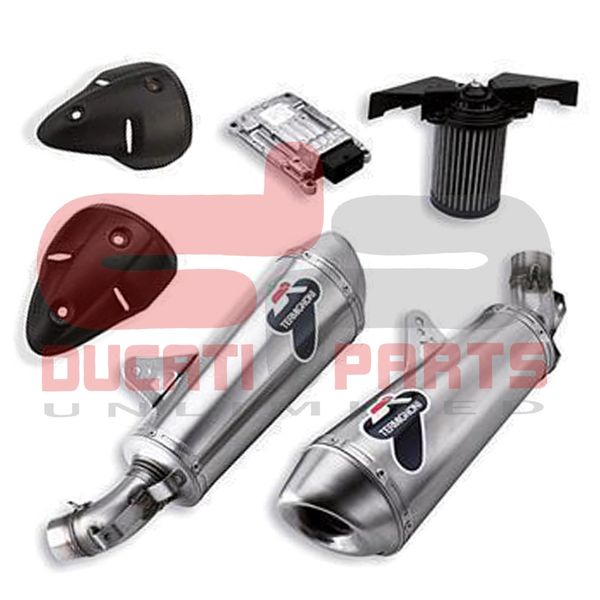 Termignoni Slip-On TITANIUM Exhaust Monster M796 ABS Part# 964501011
Ducati Termignoni TITANIUM Slip-On Exhaust Monster M796 ABS Part# 964501011

EU and US street approved dual oval titanium silencer kit. Constructed from titanium, this pair of silencers makes the bike lighter, and produces a more rich and full engine sound. Kit includes a dedicated ECU and a replacement low-restriction air filter.

Please double check compatibility with your local dealer or on the Ducati Performance Accessory Catalog. NO returns on improperly ordered parts. Its your responsibility to confirm that this part number is compatible with your model year Ducati.

Reviews